Chiropractor Douglas Paige D.C.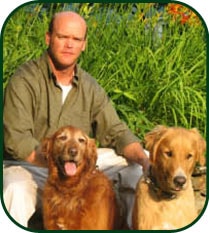 My path to the health care profession has been a long and winding trail. I began my college career with an interest in athletic training but two years later transferred to Humboldt State University in northern California to study anthropology, and to play lacrosse. There wasn't much vision beyond that.
I received a minor in Native American Studies and had a particular interest in Chinese language and culture. Before I graduated I was fortunate enough to be able to study at Northwest University in Xi'an, China for six months. While in China I developed an appreciation for Eastern philosophy and Chinese culture that, though I did not know it at the time, would influence my path and serve me later in life.
After I graduated from Humboldt State, I returned to southern Vermont and worked as a ski coach and stone mason. The work wasn't a great choice for someone with a long history of back pain however it suited my lifestyle at the time. I experienced significant issues with my back that literally became incapacitating.
Chiropractic crossed my mind but my natural skepticism held me back. Like many others, I held out until the pain was beyond my ability to manage before I caved in to chiropractic. And like many others I'm glad I did. It opened doors for me that led me on the path of good health that I am on today. I never imagined, not once, during those rough years that I would feel as good as I do today.
My skepticism turned into excitement about chiropractic. I was accepted at New York Chiropractic College. As I started my studies I discovered that I could earn a Master of Science in Acupuncture as well. Three years later I went back to China, this time participating in the clinical internship program in Acupuncture and Tuina at Zhejiang University's Provincial Hospital of Traditional Chinese Medicine in Hangzhou.
Through my education and experience I have learned that health is not about pain relief or maintenance of symptoms, but more about striving to reach higher levels of well-being. For me, it is a process that incorporates chiropractic, acupuncture, massage, whole food nutrition, exercise, relief from emotional stress, and support from others. It is not always easy (isn't pizza whole food?) but by being proactive, setting goals, and by making each year better than the last, the easier it gets. Not only do I feel much better now, there is a positive effect on those around me and that means a lot.
Traveling has been a important part of my life but I am always drawn back to the southern Vermont area. I am happy to have my personal and professional life in the Manchester area. I enjoy reading, being outside, skiing, snowboarding, fishing (fly, spin, river, pond, or ocean), biking, qigong, taiji, traveling, cooking, and hanging out with the dogs. What I really enjoy is using my diverse professional skills and experiences I have acquired to help someone live a better life.
| | |
| --- | --- |
| Monday | 8:00am - 4:00pm |
| Tuesday | Closed |
| Wednesday | 8:00am - 4:00pm |
| Thursday | 8:00am - 12:00pm |
| Friday | 8:00am - 4:00pm |
| Saturday | Closed |
| Sunday | Closed |