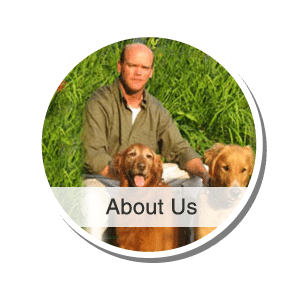 Chiropractor Douglas Paige
Paige Chiropractic and Acupuncture
Welcome to Paige Chiropractic and Acupuncture located in Manchester. Chiropractic is one of the most amazing healthcare professions, but very few people understand what it's all about. This article is here to help you gain a basic understanding of how our Manchester chiropractors can help you and your family.
---
Chiropractor Manchester VT
Paige Chiropractic and Acupuncture offers a unique approach to health care treatment that incorporates both Western and Eastern philosophies of health care. Our critical values are putting our patients first and attaining results for our patients.
As shown in the pie chart below, most people enter the office with symptoms of back pain, low back pain, and neck pain but we also treat a variety of other complaints. Some of the symptoms you don't see below include tinnitus, dizziness, digestion issues, weight loss, infertility, depression, elbow pain, foot pain, rib pain, and wrist pain. Of course there are other complaints you may have that are certainly welcome.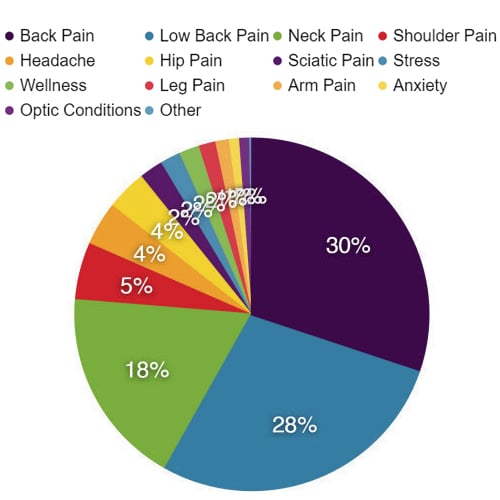 Some patients come in looking for just chiropractic care, others for just acupuncture, and there are those who willing to try the best option. Sometimes we start with chiropractic and then move to acupuncture and vice versa. Sometimes we do both in the same appointment.
Our goal is to restore health and to enhance the quality of life of our patients and we have a variety of tools for the most effective way to do that within our scope of practice.
One of our challenges is to educate the younger population to take advantage of chiropractic and acupuncture before conditions become chronic. Looking at the chart below you will notice that the majority of patients are between 40 and 70 years old. I can promise you that many of them tell me they wish they had seen me a long time ago.
Ideally the chart below would be flipped around so that the larger peak would be on the left and the smaller peak on the right. This would indicate that more people are coming in to take care of themselves and later on fewer complaints would arise.
Let's not forget that the notion of "I am not in pain so I have nothing wrong" is an antiquated notion of health. There are many advantages to investing in your health and making your health more of a priority in your life as opposed to waiting until you are in pain.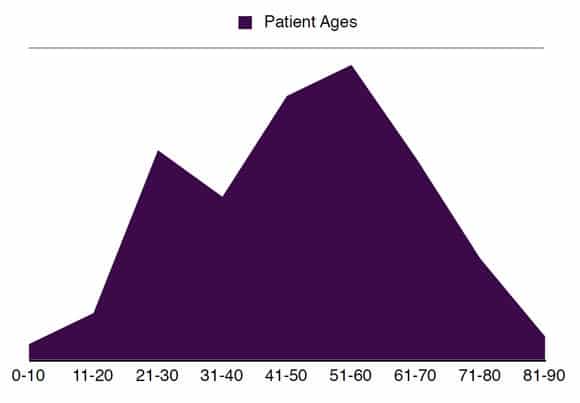 Depending on the severity of the complaint our goal is to move the patient from the relief phase, through the corrective phase, to the wellness phase of care. This means that when you come in for back pain, for example, you aren't just going to get a chiropractic adjustment or acupuncture but you most likely are going to be instructed on appropriate stretches, strengthening exercises, foam rolling, or therapeutic activities that will constitute the necessary rehab to augment your treatment, enhance your recovery, and reduce the risk of further injury.
Once you are in, or through, the corrective stage it is strongly encouraged to adapt the wellness model of addressing your health. The importance of the wellness model is to increase vitality, reduce the risk of injury, reduce the risk of medical expenses, and to positively effect those around you. The wellness model of health care is contrasted with the predominant medical model below.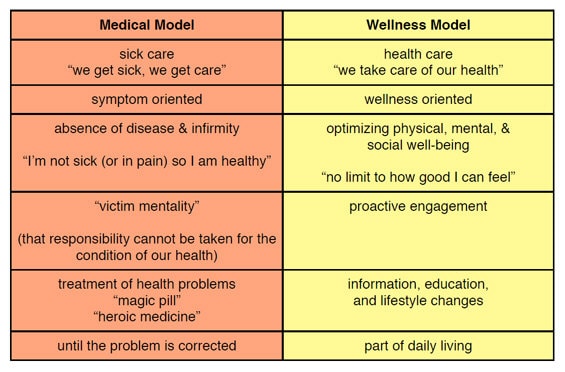 It is also our goal to inspire and educate our patients so they engage with the active participation in their own health and well-being. Paige Chiropractic and Acupuncture is open to everybody and we look forward to working with you to achieve your health and wellness goals.
Monday
8:00am - 1:00pm
2:00pm - 5:00pm
Tuesday
8:00am - 12:00pm
4:00pm - 7:00pm
Wednesday
By Appointment
Thursday
8:00am - 1:00pm
2:00pm - 5:00pm
Friday
8:00am - 1:00pm
2:00pm - 5:00pm
Saturday
By Appointment
Sunday
Closed